27 Road Trip Tips for a Safe and Fun Mega Journey
Ahhh! The open road. Packing up the car and heading to far-away destinations can be a happy experience or a holy horror. Prepping for a mega road trip is essential. So, lucky for you, I am spelling out my 27 road trip tips for a successful journey.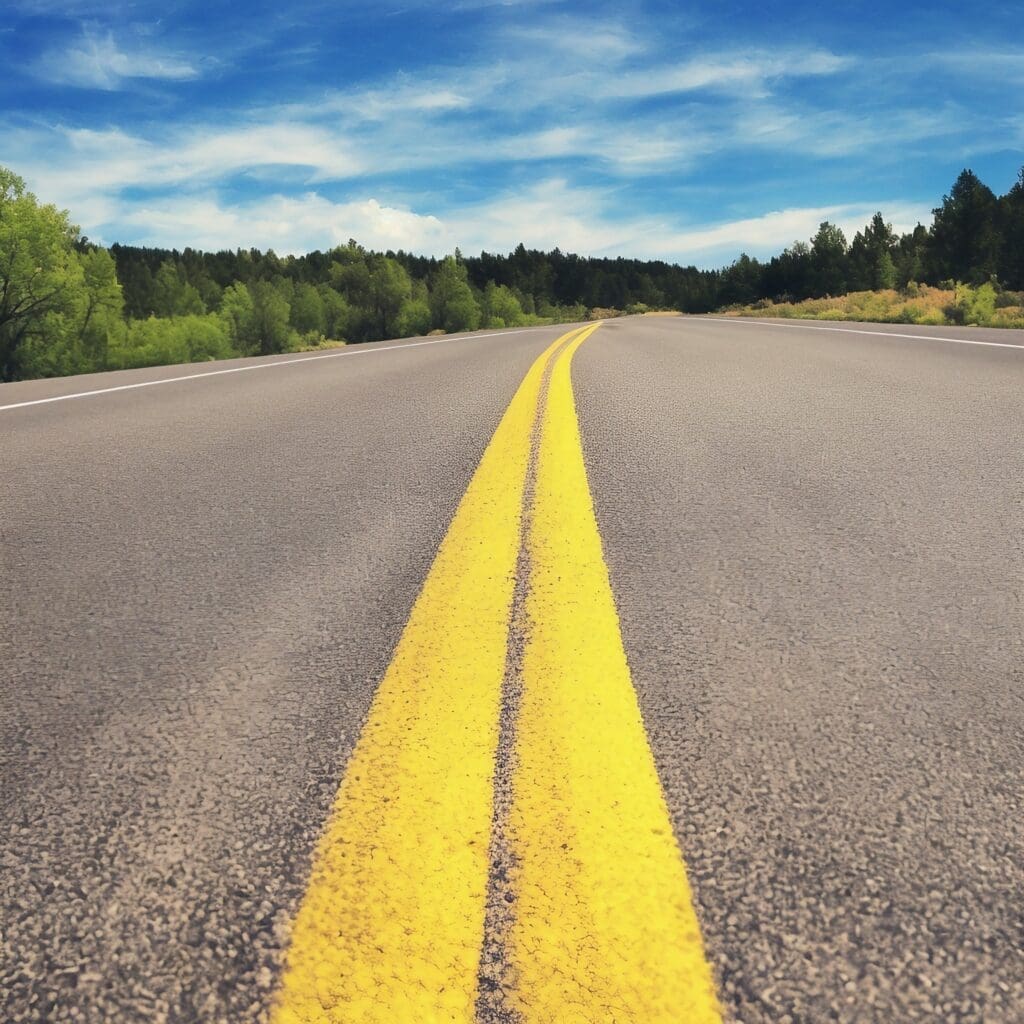 Check your Vehicle out Ahead of Time
This is just one of those road trip safety tips that everyone needs to do. Make sure your vehicle is in tip-top shape. Check the levels of oil, windshield washer fluid, and antifreeze coolant. Also, check the tire pressure on your road tires and spare tires. Maybe get new windshield wipers or a tune-up if needed. Simple checks and maintenance before your trip can help you avoid later expensive repairs and tow fees.
Have your Playlist Locked and Loaded
An epic road trip starts with a Road Trip Playlist. Just a quick search on my Spotify for road trips pops up several existing playlists with songs like "Running on Empty" (don't do that) and "Highway to Hell" already cued up. I'd recommend any tune that energizes you and keep you awake for the long trip ahead.
Plan Where to Stop Ahead of Time
I am a nut about planning ahead. I create a Google Map with stops pre-analyzed. Since I like to stop every 2-3 hours, I look for towns I can zoom in on and find restaurants, gas stations, etc. Then I create that as a stop. Which leads to number 4.
Print out your Directions
Print out directions to where you are going and plan to stop. I will take the Google Map I created above and print out the directions and the map. This way, if my navigation on my phone gets wonky, I still know where I am going.
Be Smart About Your Snacks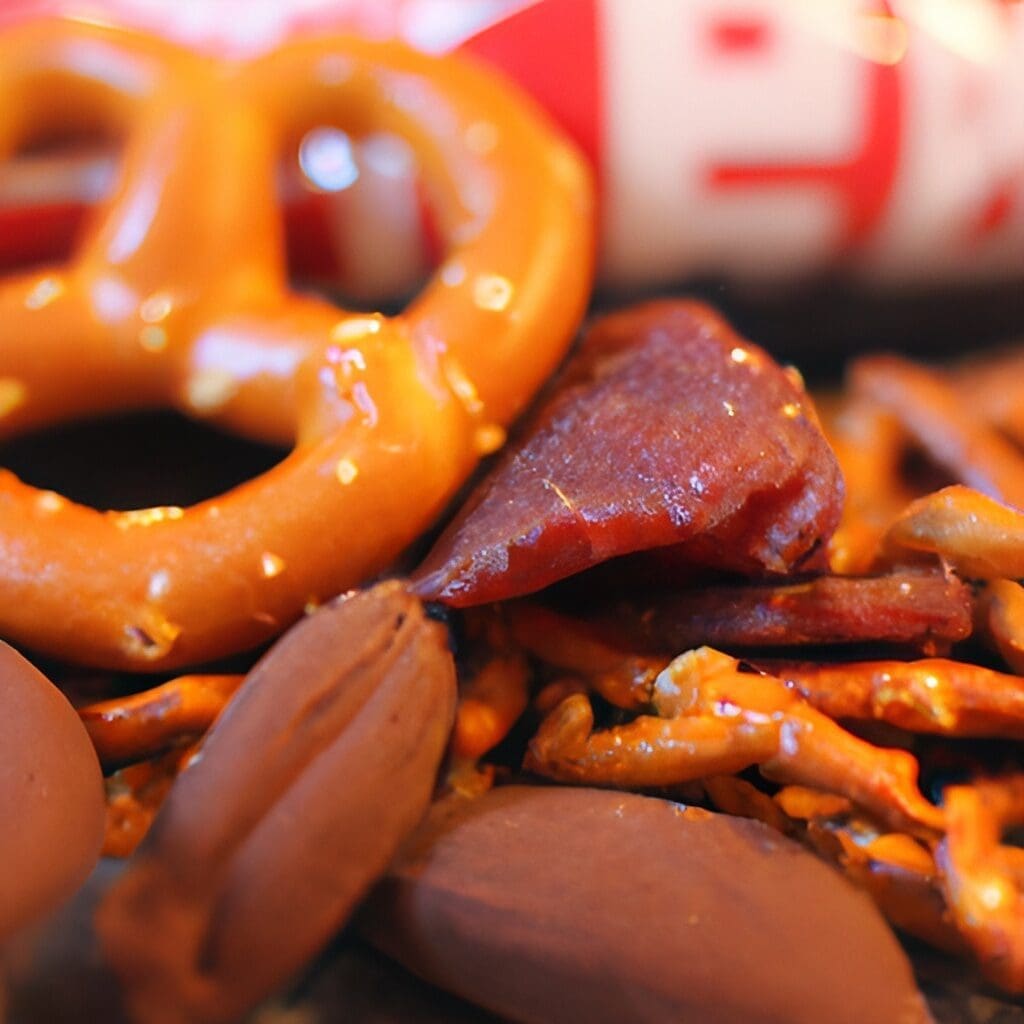 One of the first things that come to mind when taking a long trip is the SNACKS! M & M's, Doritos, and Milky Way bars are some of my favs. Sugary, carb-laden snacks will lead to sleepy drivers, though. So, think about snacks that will keep you alert. Gum, jerky, trail mix, string cheese, peanut butter pretzels, grapes, nuts, popcorn, and protein bars will give you a boost. You can also check out our no-bake protein ball recipe. These snacks also tend not to put you in a sugar coma. Staying hydrated with plenty of water is also a must.
Truck Stops Rule!
I like nice bathrooms. Just a fact. And it is known worldwide that some gas stations and rest stops can sport some not-so-nice bathrooms. But truck stops are another story. And they are not just for truckers. They are bigger and better. Lots of clean restrooms. The aisles are filled with a wide array of snacks and other essential items. So don't rule out a truck stop. If you want to try one out, some big-name companies include Pilot Travel Centers and Flying J.
Try Not to Drive at Night
So it is harder to see at night. If you are like me, when night falls, oncoming headlights get a giant ol' halo around them. So, that makes it extra hard and dangerous. When planning a trip, I tend to try and end my drive day before sundown if I am in unfamiliar territory. It's just one of those long road trip tips that makes sense, right?
Get Gas Often
Stopping to pee? Get gas. Stopping for a snack? Get gas. You don't always know how long it will be before encountering another gas station. Especially if you are traveling backroads.
Stretch Your Legs Every 2-3 Hours
How often should you stop on a road trip? Well, the simple answer is often. A danger to some travelers in a car for long trips is deep vein thrombosis (DVT). This condition happens when a blood clot forms in a large vein. That clot can break off and travel to the lungs (which can be fatal). You can combat this by stopping every 2-3 hours and exiting the vehicle to stretch, walk around, and get your blood pumping.
Know the Basics of Your Car
No joke. I make videos on my phone when I am traveling without my husband. How to change a tire, find my oil dipstick, find my radiator, and add windshield washer fluid are just a few I keep in my arsenal. I keep these videos downloaded on my phone to access them without cell service.
Print out your Basic Directions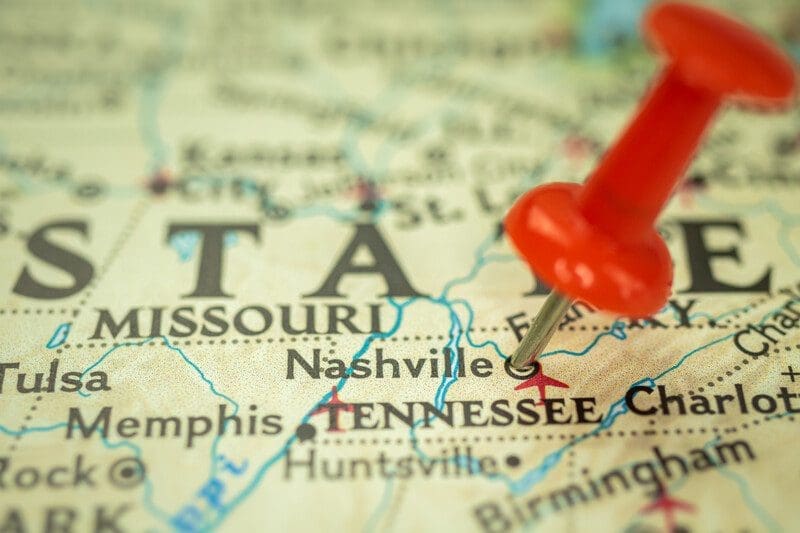 Cell coverage is usually pretty good if you stick to the main highways. However, all bets are off if you are on a back road. For this reason, it is a must not to rely solely on car navigation. Have a printed-out copy of where you are going and any contact information for where you are staying. I also recommend you share this list with friends or family not going on the trip in case of an emergency.
Figure Out Roadside Must-Sees
Chances are, you don't take long road trips every day. So, if you have the time, why not find places to stop along the way? You may never be going that way again! I like to do a Google map of my trip and blow up different areas of the route to find out if there's anything worth seeing. Clicking the More button on the Google map will take you to a flyout menu. You can pick "Things to do," such as Attractions, Events, Parks, and Museums. And voila! They show up along your route.
Know who to call in an emergency (AAA or other Roadside Assistance)
Have a plan for who to call if you need a tow, a jump, lock your keys in your car, or have other vehicular issues. Some car insurance policies have roadside assistance. Or maybe get yourself a subscription to AAA (plans start at about $58 per year).
Have some emergency items handy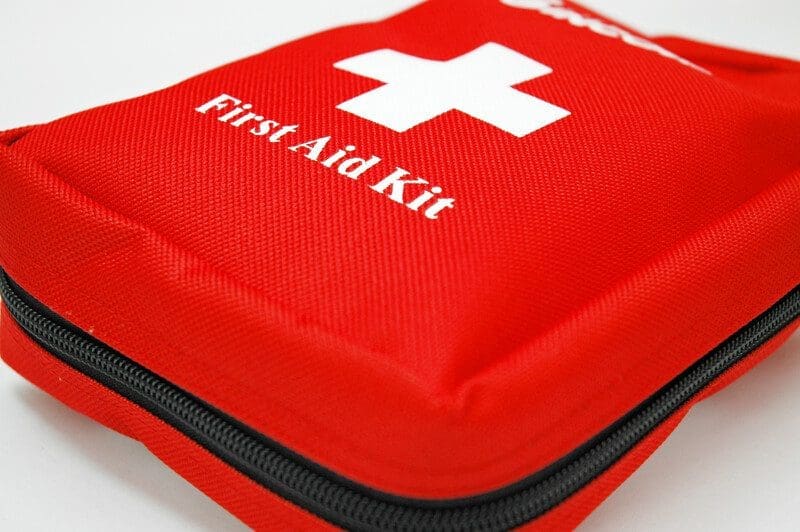 I like to be prepared in emergencies. So, I recommend a few essentials to keep in your car. Not just for a road trip but at all times. A first aid kit, flashlight with extra batteries, nonperishable, high-energy foods (unsalted nuts, dried fruits, hard candy), drinking water, tool kit, power bank or cell phone charger, and blanket should have a permanent home in your trunk or cargo area.
Have some cash handy
While most folks use their debit or credit on the road, cash is still king in some instances. Cash is a must to have on hand for paying tolls and parking meters in some areas. So carrying some on you for your big trip is wise.
Helpful apps to download
The iExit app finds you via GPS and tells you where the best food, gas, and lodging are at your next exit on the Interstate. If you are interested in quality public toilets, check out diaroogle.com or the Flush app for iOs.
Antibacterial wipes and hand sanitizer
Gas station pump handles give me the heebie-jeebies. So, I have always carried Wet Ones antibacterial hand wipes in my car to wipe off the funk after getting gas. I just buy the travel size and keep them in my center console. The wipes will kill germs and eliminate sticky fingers after eating on a road trip.
Cell Phone Charger and Power Supply Backup
Having a cell phone charger in your car is pretty standard. Most cars have a USB outlet. If you end up somewhere with no power and/or your car battery is dead, having a way to charge your cell phone is a must. You can purchase a solar-powered power supply to charge your cell phone in just a few minutes. add a link
Be spontaneous and stop if something interests you
See a sign for the World's Biggest Catsup Bottle or the World's Largest Chest of Drawers? If your curiosity is peaked, then stop! You may never pass that way again. Sometimes, these types of excursions are the most memorable. https://www.roadsideamerica.com/
Find off-the-beaten-path places to eat
One of the best places I ever dined was a hole-in-the-wall BBQ joint in Memphis. It wasn't a chain or well-known. But it was delicious. While chain restaurants have many good points (trustworthy, familiar, and plentiful), you get more local flavor and feel from the local diners and dives.
Bring reusable water bottles and a 3-gallon jug of water with you
Staying hydrated during your trip helps to keep you alert. Sure, you can buy bottled water or take a few with you. But why contribute to all the plastic waste? I like to take my handy, dandy insulated water bottle. I bring along my 3-gallon Coleman jug of water that I fill with filtered ice water before leaving. When I stop, I fill up my water bottle.
Check to see if any roads are closed
Google maps will show you information on construction areas. But, here is also another good resource to have. Many states have adopted a program to keep travelers up-to-date on traffic information. You can simply dial 511 free from your cell phone or go to https://www.fhwa.dot.gov/trafficinfo/.
Pack for the Weather
We once went to Chicago over Memorial Day weekend and froze our fannies off. Being from Southern Illinois, Memorial Day weekend is spent in shorts and flip-flops. Not parkas and mittens. Needless to say, a considerable portion of our day was spent searching for sweatshirts on the Magnificent Mile. So, do your research. Know where you are going and what Mother Nature may have in store. And pack accordingly.
Get a Holder for Your Phone for GPS
My SUV doesn't have built-in navigation. So, I rely on my maps app and Siri to provide turn-by-turn directions. Without a holder for my phone, this task becomes more difficult. Cell phone holders for cars come in a variety of models. An air vent car phone holder attaches easily to your vent, while others connect to your dash, windshield, or car cup holder.
Have a Navigator
Siri makes a good navigator on trips on your own. But when road-tripping with friends or family, pick one person to be your co-pilot. This person's goal is to advise on what lane to get in, what exit to take, avoiding giant potholes…you get the idea. This person can also help you stay awake and alert, be in charge of the tunes, and basically keep you entertained if you are the primary driver.
Avoid Rush Hour Traffic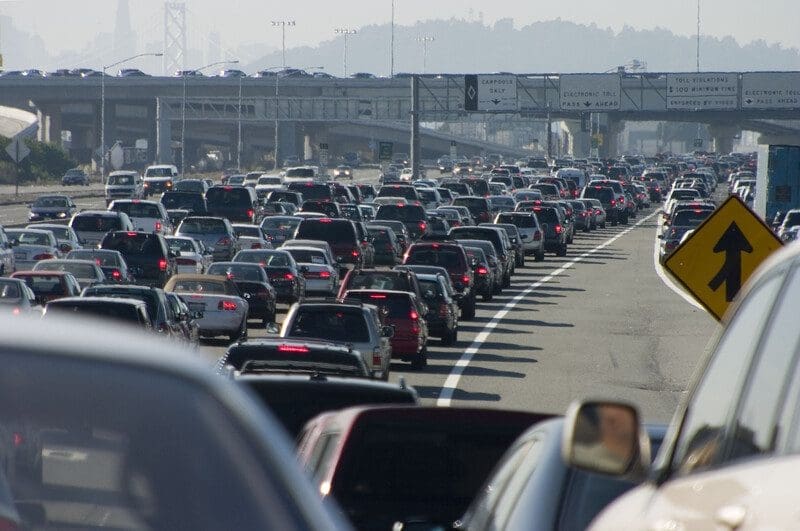 Being from Southern Illinois means many road trips South head through Nashville, Tennessee. And, boy, Nashville's rush hour is a backbreaker. Avoid major metropolitan areas between 7 a.m. and 9 a.m. and then again from 4 p.m. to 6 p.m. if you can. If you cannot, find a bypass around the city with less traffic. I'd prefer to go 10 miles out of my way and keep moving than sit stalled in traffic.
Don't Wander Off
As a Girl Scout, I was taught the "buddy system" to ensure safety and accountability. Pair up. Take a buddy with you. Do not wander off by yourself. Always tell someone where you are headed if you stop at a restaurant, truck stop, gas station, or attraction. Do you have to pee? Let someone know you are on the way to the bathroom. Have a plan for meeting back up and where.
Have a Place for Trash
I have taken several road trips with my daughter and her friends. To be blunt, teenage girls can be grungy little monsters. My poor little SUV would like a trash heap after just a few hours. I have since grown accustomed to reusing Target bags to consolidate trash on trips. When we stop for any reason, all the junk is removed from the car. If we can, we try to recycle any plastic or aluminum. A tidy vehicle promotes good vibes all around.
And there you have it! 27 of the best road trip tips to make sure that your next journey by car is as carefree and fun as possible. Did we miss any? Now that you're equipped with these must-have road trip tips, all that's left to do is hit the open road! Put your own personal favorite road trip tip in the comments below – we'd love to hear from you! Happy Travels!!